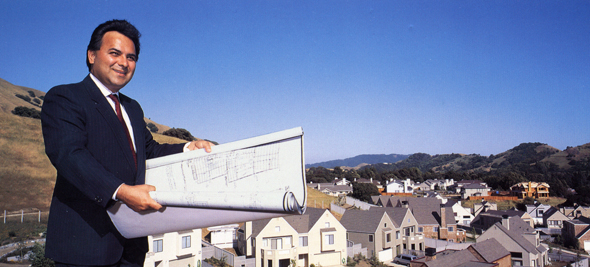 Moe Nobari, President, Cypress Grove Companies has spent more than 30 years in the real estate development, investment and construction fields. His expert ability to work with planners, architects and governmental agencies in preparation for projects is reflected in the high quality results of his construction company Cypress Grove.
In addition to his position as President of Cypress Grove Companies, Moe is also the President of the development arm of Cypress Grove Companies, H-Y-H Corporation.  H-Y-H Corporation is the winner of the 1989 MAME award for excellence for its Lucas Valley Estates project in Marin County, developing several large projects in California including the  green neo-urban master planned community project, Butterfly Village in Monterey, currently underway.
As President of both corporations, Moe Nobari has proven through his management capabilities and leadership as a general contractor and builder, his team has the management team players to build all sizes and types of residential projects, while maintaining the high quality of construction that the company is known for throughout California.  Here, you won't find "newbie" teams — each team member is an accomplished professional and have worked together on many occasions and projects before.